About Our Company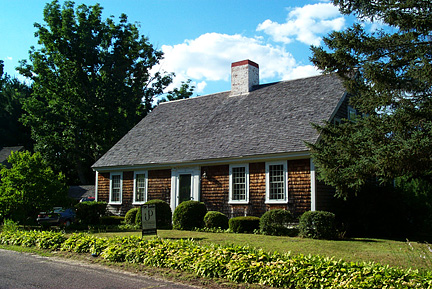 John Petraglia is the principal broker of Petraglia Real Estate Services, specialists in brokerage of Older, Antique and Historic Properties. Mr. Petraglia has been a Realtor serving Massachusetts since 1982. He is also the publisher of Antique Homes Magazine, the Sales directory for Historic properties in New England. He has worked for and with local, regional and national preservation and conservation organizations and continues to advocate for historic preservation.
Experienced with his own preservation and restoration projects, he is well versed in the specific needs of historic home buyers and Sellers.
Working together with sales associate Greg Morgan, all historic homeowners and preservation advocates, they have an impressive sales record handling a great variety of historic buildings - from restorable vernacular homes to fully restored homes with full preservation covenants. Additionally, they have handled numerous adaptive reuse buildings such as church buildings and mill buildings successfully repurposed. Each clients' needs are carefully evaluated and an individual marketing strategy is developed to meet all the objectives.
Personal service and attention to detail has been a hallmark and a standard since the inception of the company. If you would like further information regarding our services please feel free to contact us.